Participants needed to help develop solutions and improve long-term patient outcomes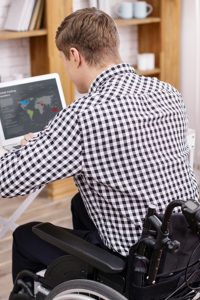 In British Columbia, large rehabilitation centers that provide ongoing care for individuals with spinal cord injury (SCI) are in Vancouver. However, many individuals with SCI live outside of the lower mainland. Since local factors are known to play a role in care delivery it is anticipated that individuals with SCI living in the Interior of BC may face unique challenges for managing their health.
Following a SCI there are several autonomic disturbances that occur including, but not limited to, autonomic dysreflexia, temperature dysregulation, orthostatic hypotension, neurogenic bladder/bowel, and sexual dysfunction. Furthermore, there are several secondary health conditions occurring in individuals with SCI. Depending on the severity and location of injury, secondary health conditions can range from fatigue and pain to diabetes and cardiovascular disease. It is not surprising, therefore, that the ongoing care for individuals living with SCI must take into consideration the management of secondary health and autonomic complications
Led by Principal Investigator Dr. Chris West, Centre for Chronic Disease Prevention and Management, an interdisciplinary team of researchers, clinicians, graduate students, and medical students are seeking insight into the healthcare experiences of individuals living with SCI in the Interior of BC. The long-term vision is to work with the SCI community to develop solutions to improve outcomes for patients with SCI.
The primary goals of the study are to:
Understand where the current gaps are in relation to care for autonomic disturbances and offsetting secondary health conditions via a short survey that all people living with SCI within the B.C. interior will be invited to complete.
Determine where SCI residents are receiving their care, whether it is locally or in the lower mainland.
Currently the project is recruiting individuals with spinal cord injury that live within the B.C. Interior to complete a 15 minute electronic survey to share their experiences. All information will be kept completely confidential.
To learn more or participate in the study, please contact study lead and Southern Medical Program student Lisa Renaud at LRenaud@student.ubc.ca or west.lab@ubc.ca.